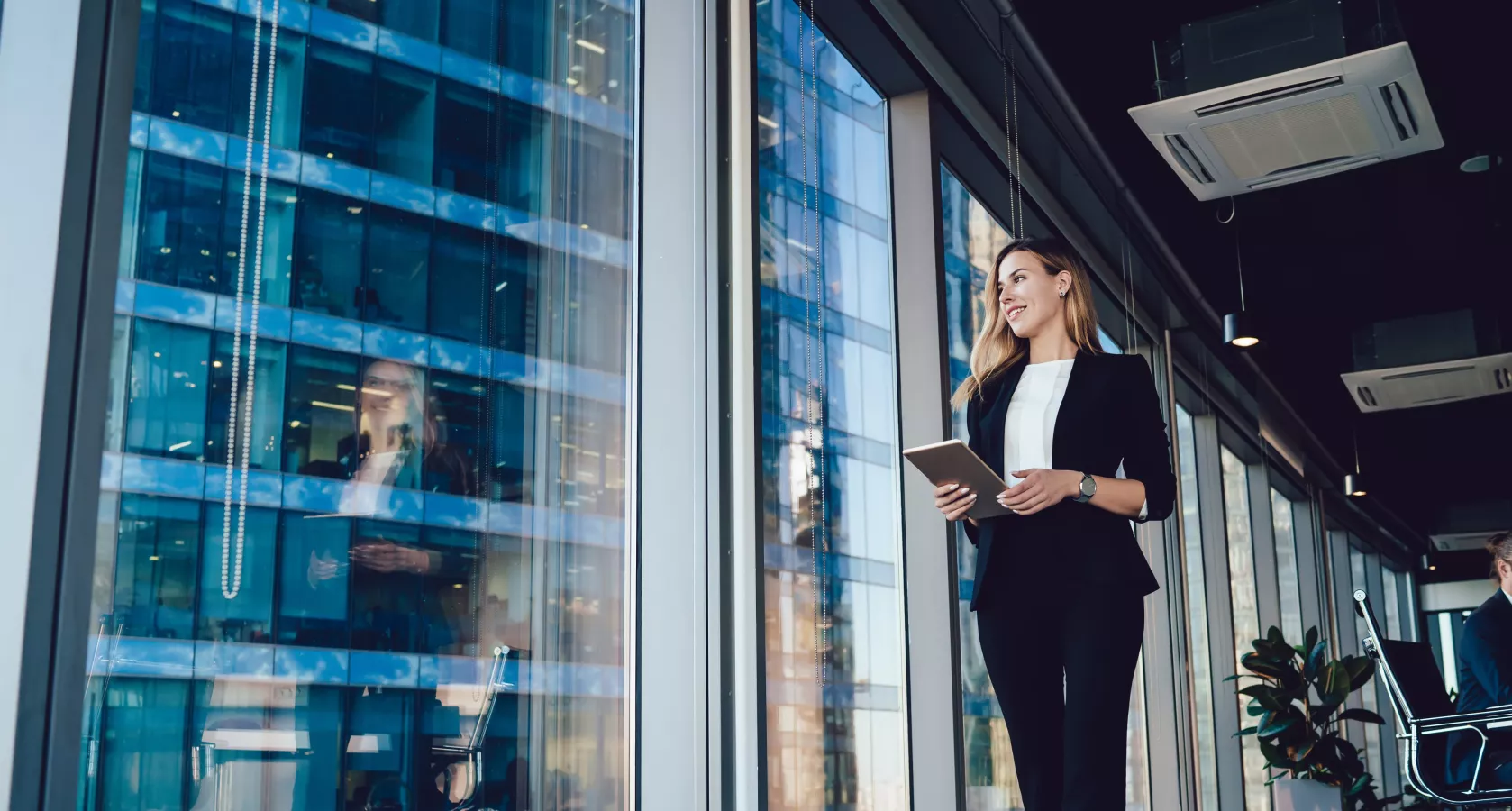 Enterprise Workplace Solutions
Enabling the future of the workplace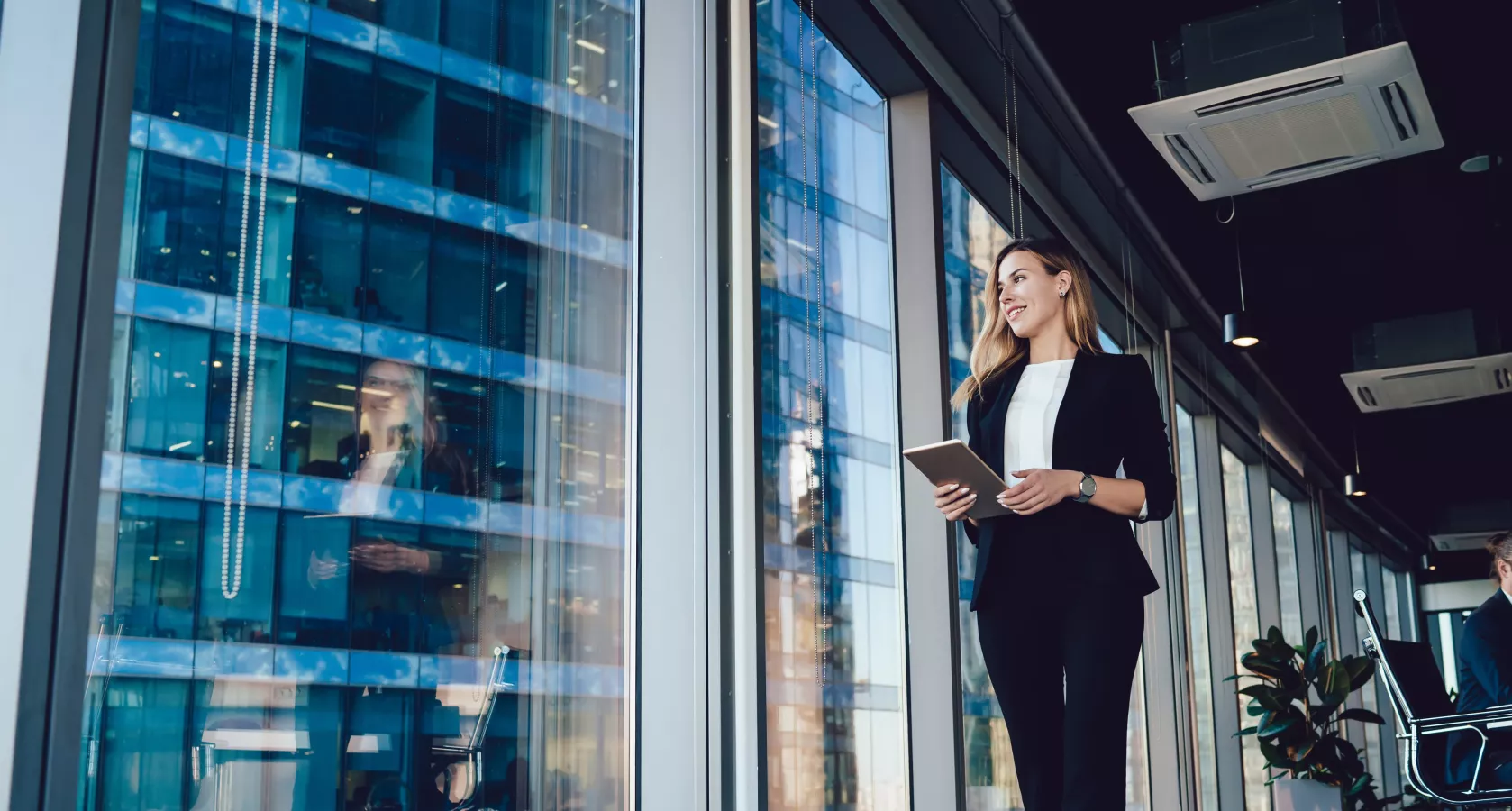 Our workplace solutions are a driving force for better business results: whether it is enabling collaboration, raising productivity or driving employee and client engagement.
Successful enterprises understand that offices today need to support collaboration with an environment that enables and enhances their culture. This requires a flexible, digital modern workplace model, but few have a plan or the right partners to bring it to life.
SPS offers comprehensive outsourcing solutions – Hybrid Workforce Experience, Office Logistics, and Enterprise Business Support – that create a flexible workplace allowing employees to focus on what they do best: delight customers and achieve better business outcomes.
With decades of experience, our highly trained teams take labor-intensive processes off your hands, cutting through the complexity of essential day-to-day tasks. Our culture and our focus on people nurtures a team that consistently delivers reliable workplace solutions. Together we exceed our clients' expectations and contribute to their success.
Whether your teams work hybrid, onsite, or fully remote, we're ready to unlock your workplace's potential. Just ask the leading businesses we're proud to power every day.
DOWNLOAD OUR BROCHURE AND LEARN MORE ABOUT OUR SOLUTIONS
Brochure
Enterprise Workplace Solutions
Agile working environments for your success
UNLOCK THE POTENTIAL OF YOUR BUSINESS
Hybrid Workforce Experience
Driving Employee Engagement and Productivity: SPS Makes Hybrid Workplaces a Reality
Learn more
Office Logistics
The process engine behind today's most successful companies
Learn more
Enterprise Business Support
Experts you can rely on with a partner you can trust
Learn more
CASE STUDIES
HIGH TECH CAMPUS EINDHOVEN
High Tech Campus Eindhoven (HTC), a large research and development campus in the south of the Netherlands, has long been paving the way for the digital future and has been relying on the digitalisation concepts of SPS for years.
The challenge: employee demands for hybrid working outside of the office.
The solution: smart hybrid workplace services such as document logistics, scanning and office services.
The benefit: positive employee experience and recruitment of global technology talent.
Case study
HTC increases resilience, productivity and employee satisfaction
The key: smart hybrid workplace solution
BWK -Shaping the future together
The SPS team has been supporting BKW employees in handling incoming and outgoing mail at the headquarters in Bern since 2009. The partnership-based cooperation that has developed over the years is key to the successes we have achieved together. SPS is not only considered a supplier, but also a strategic partner. This has a palpably positive effect on the cooperation.
The challenge: strong growth of the BKW Group combined with increasing requirements of the mail room and central services to maintain work flow.
The solution: in-house mail room (incoming/outgoing mail), central services and reprographic services by SPS.
The benefit: SPS makes available its extensive expertise and resources and manages the increased workload with faster throughput times.
Case study
BKW - Shaping the future together
Enterprise Workplace Solutions from SPS – the success story continues.
What makes SPS Enterprise Workplace Solutions different from others?
We understand that every organization is unique, and that's why we offer tailored solutions to meet your specific needs. Our focus is not just on technology but on creating a holistic work environment that empowers employees and optimizes processes. We bring decades of experience and a people-first approach to deliver solutions that truly make a difference.
How do we ensure Data Security in a hybrid work model?
Data security is one of our top priorities. Our hybrid office solutions come with robust security protocols to ensure that your data is safe, whether your employees are working from the office or remotely. We leverage the latest technology to provide secure access and data encryption, giving you peace of mind
How can SPS solutions help in Employee Satisfaction and Productivity?
Our Enterprise Workplace Solutions are designed to empower employees' talents and increase productivity. By creating agile and connected work environments, we make it easier for your team to collaborate and focus on what they do best. This not only boosts productivity but also enhances employee satisfaction.
GET IN TOUCH WITH OUR EXPERTS
Contact us
Free up your team to focus on strategic plans
As a trusted global leader, we're relentless about leveraging the industry's best technology as well as our passionate people to securely and sustainably drive productivity. From welcoming employees at the front desk to managing critical information flows, we help your employees better collaborate and focus on core strategies.
Our solutions are designed to empower employees' talents and increase productivity, setting the stage for unparalleled employee satisfaction. In the modern era, work is no longer confined to a physical office. The need for hybrid workplace solutions, office logistics and business support is more pressing than ever. We at SPS are committed to delivering these solutions effectively.
Whether your teams work hybrid, onsite, or fully remote, we're ready to unlock your workplace's potential. Just ask the leading businesses we're proud to power every day.