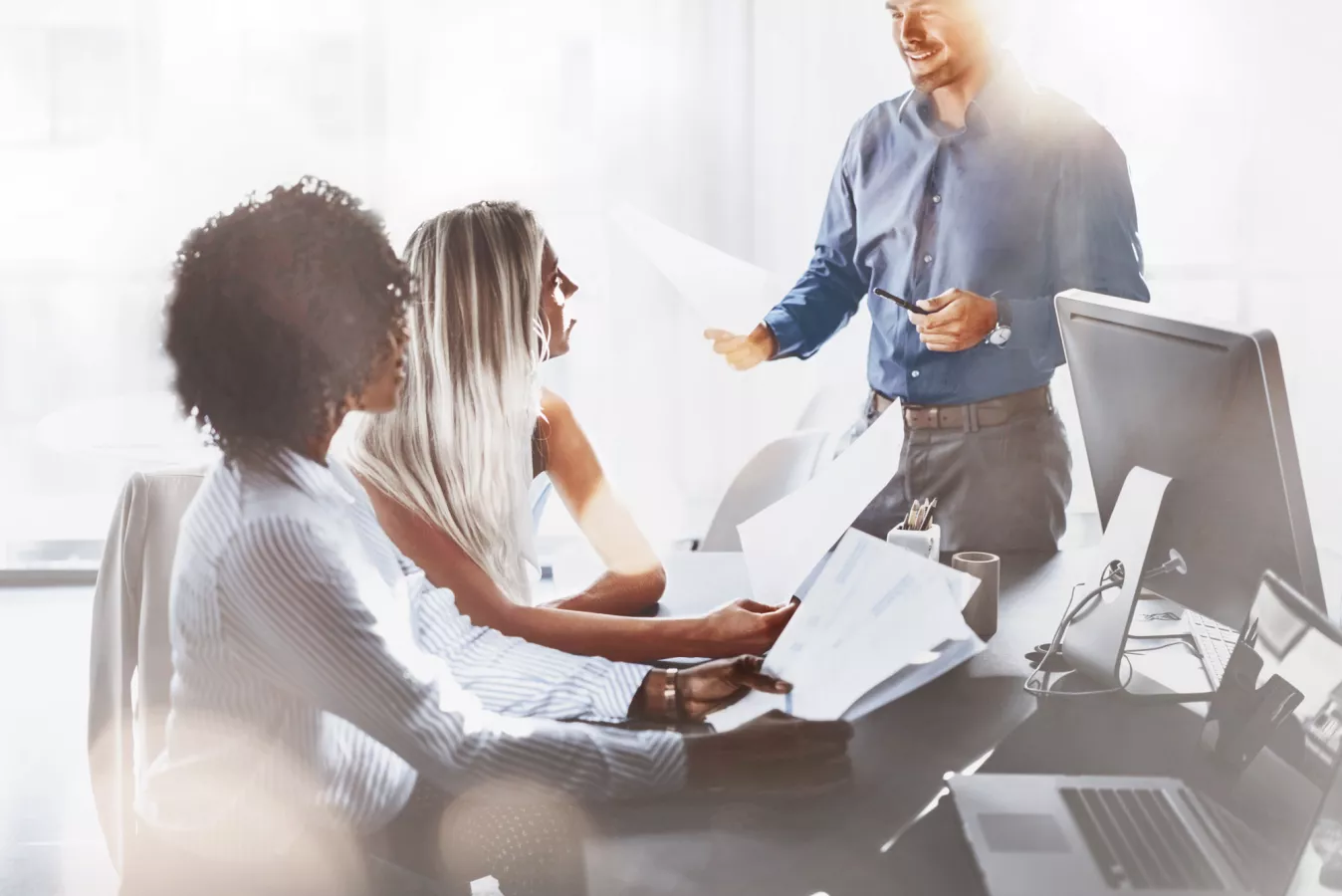 HR-SERVICES & PAYROLL FACTORY
Our individually configurable service levels adapt optimally to your requirements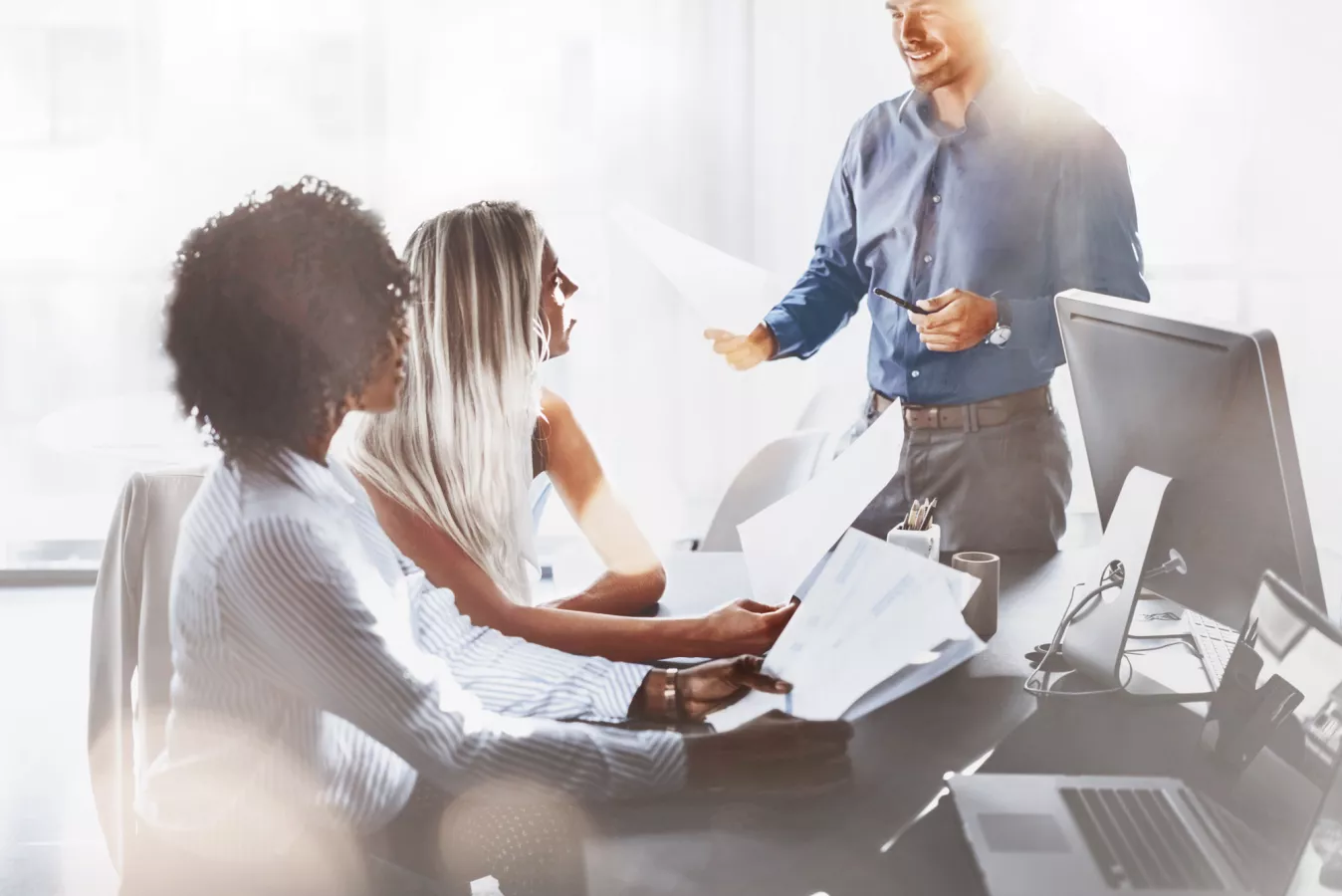 PAYROLL FACTORY
With Payroll Factory, SPS combines a highly automated application environment based on SAP HXM and KIDICAP with outstanding services that meet the highest standards of quality, efficiency and cost-effectiveness. With best-in-class processes proven in practice, Payroll Factory is the optimal payroll platform for companies of all sizes. However, Payroll Factory's services extend far beyond payroll to the complete handling of HR processes, which can be optimally adapted to your individual requirements.
Intelligent end-to-end automation
Our service specializes in receiving your physical (letter, fax) and digital incoming mail (SMS, e-mail, web portal, app, EDI) via all communication channels. We sort, classify and capture your documents such as cost statements and TARMED invoices and make the data directly available in your target system. SPS supports you in data preparation, which is not yet covered by your core application. SPS customers can thus focus on their core competencies and save a lot of time, because we relieve the specialists from simple and repetitive administrative tasks.
SPS also handles the entire output management for you and professionally prepares all outgoing information (paper brochures, mailings, customer data on the portal, etc.) for all possible communication channels and handles the dispatch to your customers.
.
Fact sheet
Accounts Payable
EFFICIENT AND SECURE ACCESS TO PERSONNEL DATA
Reducing the volume of paper generated by digitizing documents is an important goal for many companies. In the digital processing of HR documents such as contracts, certificates and notices of termination, the highest security standards must be met. A secure yet flexible processing procedure requires in-depth and specialized knowledge with regard to system technology and data protection requirements. With trained experts, SPS offers you holistic solutions and professional support for payroll, travel expense accounting and HR management - create transparency, security and optimal access by digitizing documents.
INDIVIDUAL SERVICE LEVELS WITH EXEMPLARY QUALITY MANAGEMENT
Flexible service levels ranging from SaaS (Software-as-a-Service) to complete takeover of HR processes (full service) can be optimally adapted to your individual requirements.
Customized process solutions, supported by workflow-driven self-services and mobile applications, optimize the HR process environment and form the basis for a future-proof environment.
Three quality managers, who are only responsible for the BPS HR area, ensure that all data protection and data security requirements are achieved. In addition to the usual standard certifications, the generic, annual ISAE-3402 report for the entire Payroll Factory is proof of the high quality standard.
HIGHEST QUALITY FOR HR SERVICES
Outsourcing HR business processes with SPS combines business process outsourcing (BPO) and consulting services:
Actively exploit potential for improvement: costs, cycle time, transparency, compliance.
Minimization of effort and risks in the transition process through proven solutions and consistent project and quality management
Reliable operations, integrated into a transparent governance structure with personal contact persons
Ensuring compliance with applicable legal requirements
Implementation of the relevant collective bargaining, company and customer-specific regulations
Documentation, planning and implementation of all HR processes with clear responsibilities and performance agreements
DIRECT YOUR FOCUS ON HR CORE COMPETENCIES
SPS handles the following HR processes:
Comprehensive managed payroll and HR application services: Provision of customized systems
Seamless end-to-end processing of payroll, time and attendance and HR management processes: Case-closing processing
Digitization of HR documents and workflow
Archiving and data protection-compliant destruction of data and documents
MARKET INSIGHTS
Case study
Cost-Optimized Salary Processes With Payroll Factory
Outsourcing ensures cost variability, flexibility & compliance at a global convention group
Case study
Hybrid Management Of HR Documents At ENBW
ENBW'S HR Self-Service Portal: Employees Normally Receive All Hr Documents
Brochure
Ease The Burden On Your HR Department
Speak with our experts
Get in touch