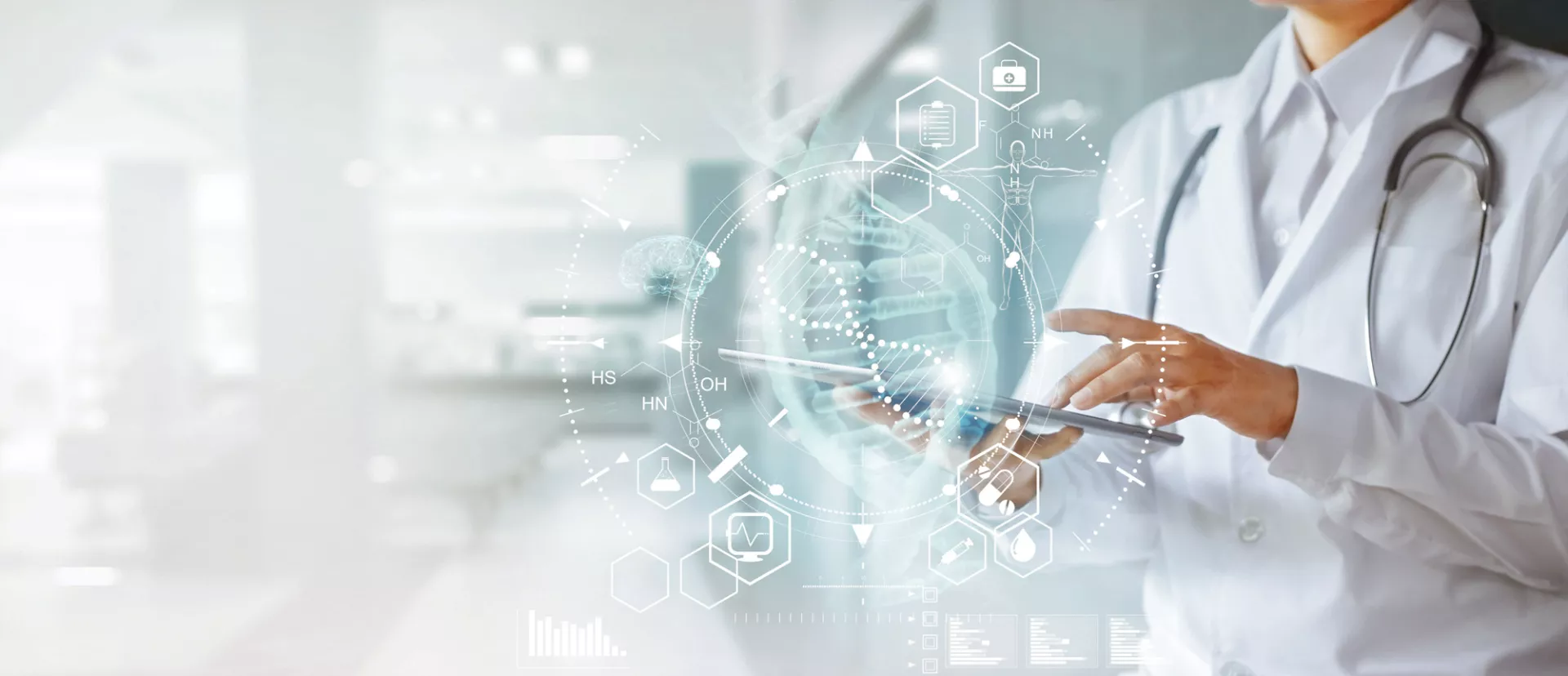 Healthcare Solutions Switzerland
Standardized processing, predictable costs, high security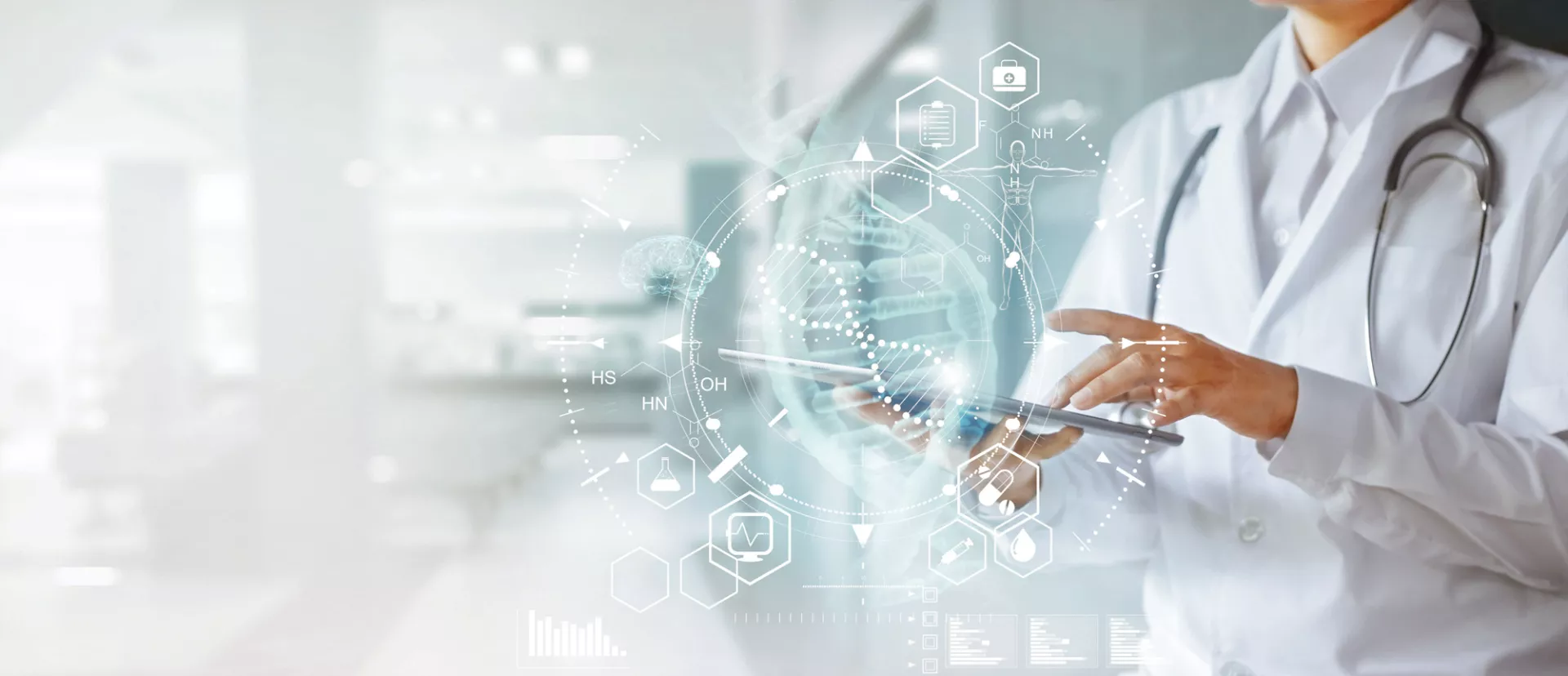 THE CHALLENGES OF SWISS HEALTH INSURERS
Today, the hybrid input process, i.e., the processing of physical and digital documents, is usually highly fragmented, an automated end-to-end process often does not exist, and the technical system landscape is very complex to maintain.
Document processing includes receiving, manually sorting, scanning, reading, categorizing and transferring the data to the core system (e.g. Syrius or Sumex). This process is ensured by different teams. If the document is submitted already digitized, it is again checked by another team.
Intelligent end-to-end automation
Our service specializes in receiving your physical (letter, fax) and digital incoming mail (SMS, email, web portal, app, EDI) across all communication channels. We sort, classify and capture your documents such as cost statements and TARMED invoices and make the data available directly in your target system. SPS supports you in data preparation, which is not yet covered by your core application. SPS customers can thus focus on their core competencies and save a lot of time, because we relieve the specialists of simple and repetitive administrative tasks.
SPS also handles the entire output management for you and professionally prepares all outgoing information (paper brochures, mailings, customer data on the portal, etc.) for all possible communication channels and handles the dispatch to your customers.
Whitepaper
Intelligent Health
The Way To Smart Customer Communication
CUSTOMER REFERENCE
Case study
Sanitas Health Insurance
Case study
EGK-Gesundheitskasse
Relying On Digital Document Processes For Incoming Mail
THERE ARE MANY BENEFITS FOR YOU
Saving time through automation
We handle the technology issues for you and also manage the peaks in your business. You get immediate access to the information you need for service processing and verification, among other things, and can thus respond promptly to customer concerns and complaints.
Depending on customer requirements, SPS offers customer-specific or standardized SLA and rule sets
We perform the processing centrally in our Swiss service centers
Thanks to automated and standardized processes as well as centralized services, you can plan your costs better
We ensure a high level of security by complying with all regulatory requirements (DSC, ISO/IEC, ISAE, GDPR) as well as through data encryption, logging and traceability
By means of a proven standard procedure in the implementation project, we guarantee a fast productive implementation
We demonstrate many years of experience in information management with industry expertise in the health insurance business
Market Insights
Fact sheet
Health Insurance Services - Same-Day Processing
Health Insurance Services
Brochure
Health Services For Health Insurance Companies
Intelligent End
Fact sheet
Health Insurance Service
Case study
EGK-Gesundheitskasse
Relying On Digital Document Processes For Incoming Mail
CONTACT US FOR MORE INFORMATION
Get in touch