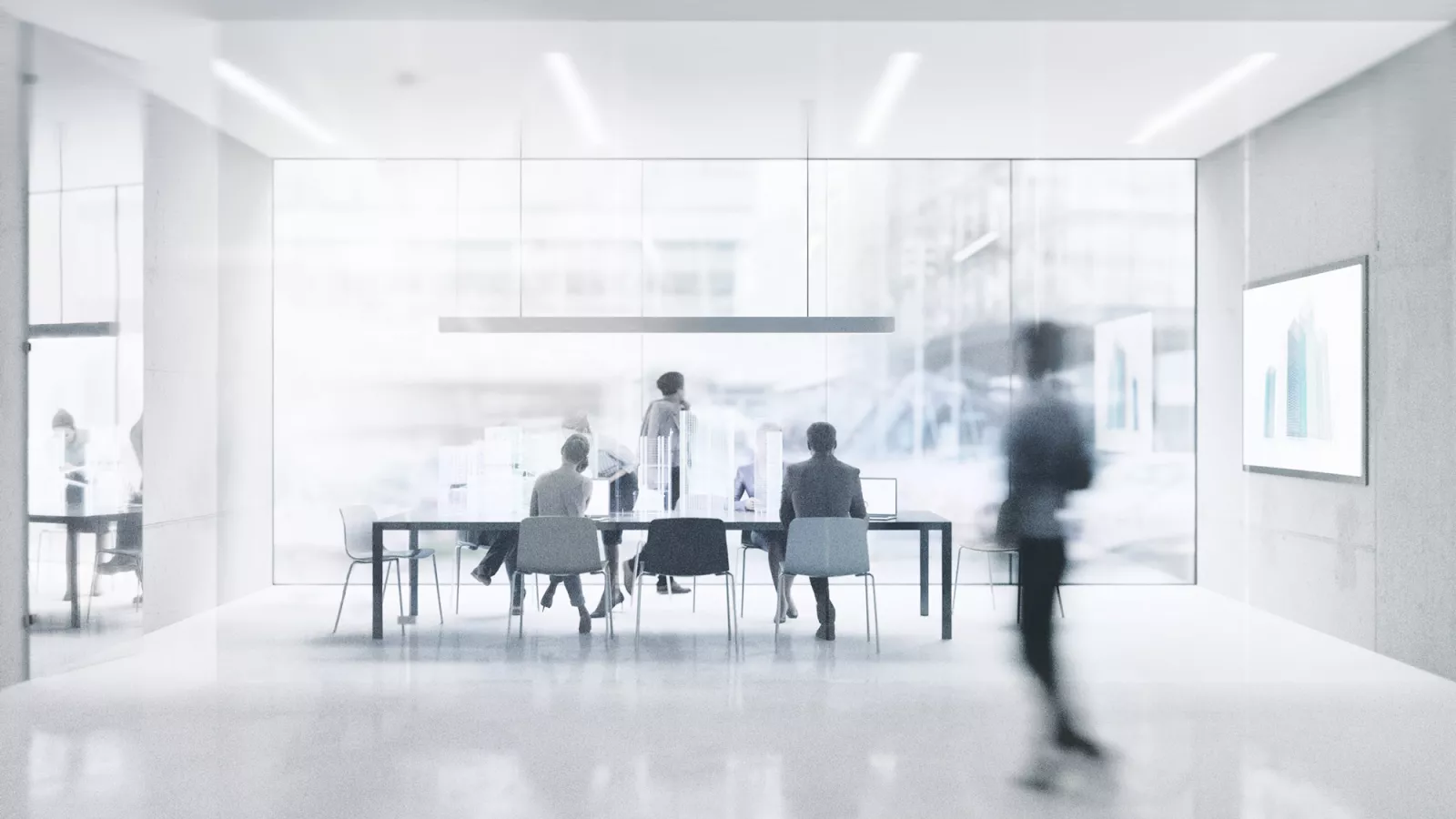 SMART HYBRID WORKPLACE SERVICES
Enabling the future of workplace organization
Smart Hybrid Workplace Services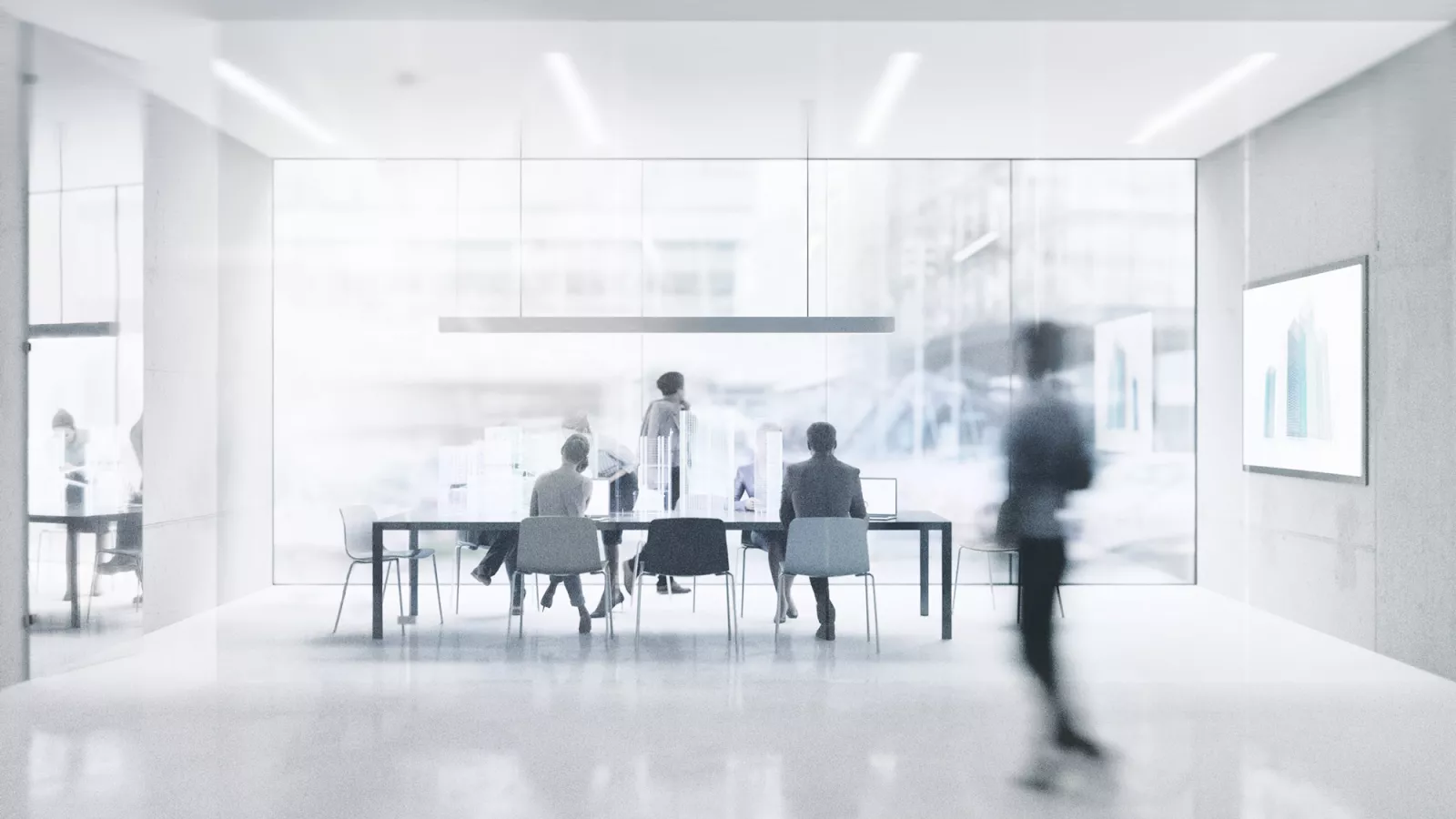 IMPROVE THE SATISFACTION OF YOUR EMPLOYEES
The world of work is fundamentally changing. Employees are demanding more flexibility in how they work, where they work and when they work. Although most do not want a fully remote model, they do want the option to work from different locations and build a schedule that more closely fits their needs. In response, companies have to build-out a digital infrastructure that allows their employees to receive mail, documents and packages from multiple distributed sites. They must also ensure remote teams are able to coordinate and collaborate wherever they are working from and can access conference rooms and other office assets on-demand.
Companies that cannot create these flexible work environments will risk losing out in the battle to hire and retain the best talent. They will also leave themselves vulnerable to local or global crisis. The lesson of the last few years is that merely being able to keep operating during a period of disruption is no longer enough. Industry leaders have to ensure that productivity and performance remain at the highest level in all circumstances. This requires digital processes that are not location-dependent coupled with a connected, distributed workforce.
Please accept privacy terms and conditions to watch third party content
SPS' SMART HYBRID SERVICES OFFERING
SPS' digital solutions can help transform every stage of your business operations, from backoffice processes to last-mile delivery and thus accelerate your workplace transformation.
Smart Processes
In order to improve workplace efficiency and maximize resilience, SPS leverages best-in-class process expertise and digitalization capabilities. We work closely with companies to understand their document logistics and then implement digital solutions. These take the manual steps out of core back-office tasks and enable them to be completed anytime, anywhere. Documents are digitalized, and can be closely tracked as they go through the relevant stages of approval, before being digitally archived.
Smart Document Logistics
The heart of our conception of a Smart Workplace is having efficient, connected document logistics. SPS' approach is based on digitalizing as much of the in-bound document process as possible and then combining it with a centralized mail hub to receive all physical mail and packages. This increases efficiency and allows far more stringent security. We leverage advanced technology such as automated sorting and track and trace, to speed up document processing times and improve employee and customer experience. SPS is also a pioneer in smart lockers, that allow your employees to pick up packages when it is convenient for them, even if certain buildings are closed.
Smart Workplaces
As offices become less central to a company's organization, SPS is implementing virtual reception platforms that can be used to check-in employees or clients. This includes a secure, cloud-based visitor management platform to allow visitors to be registered, verified and approved, with automatic badge printing. Each building can have its own localized app, so that visitors can get all the information they need on their device. We provide virtual platforms to enable easy booking of office resources as well as print-on-demand services so work-from-home employees can get documents printed and delivered remotely.
Fact sheet
Smart Hybrid Workplace Services
Augmented reality to benefit employees
As new headsets, glasses and smartphones become available, connectivity increases and the cost of the hardware decreases, augmented reality and some other similar tools become more and more relevant for business to leverage.
How can you implement augmented reality in your business?
Dynamic wayfinding via mobile apps.
Training and doubleshooting.
Sorting and distribution of goods.
Please accept privacy terms and conditions to watch third party content
THE BENEFITS OF SPS' SMART HYBRID WORKPLACE SERVICES
Boost employee satisfaction
It is estimated that 83% of office workers prefer a hybrid work model for the future. SPS' solutions enable the kind of connected, flexible workplace that enables companies to get the most from their employees and access new pools of talent that would have been previously unavailable
Create resilient operational models
SPS digital processes allow companies to rapidly shift to a remote work model in response to serious disruptions. In addition, our centralized mail hubs x-ray all incoming mail and packages, increasing overall security
Drive efficiency gains and cut costs
By reducing manual steps in key processes, we enable companies to increase efficiency while providing a better experience for both customers and employees. In addition, flexible work models have been shown to boost productivity by between 10-40%, as employees can cut unnecessary travel and design their day in a way that optimizes their time and energy
Bridge physical and digital spaces
SPS' virtual platforms act as a crucial link between physical offices and digital ways of working. They allow employees to get the best out of both worlds, through efficient digital processes, and smart office services
Cut wastage and reduce environmental impact
​​​​​​​Digitizing inbound mail and shifting core processes online can massively reduce paper consumption. In addition, by supporting work-from-home options it is possible to reduce vehicle congestion and cut C02 emissions
Market Insights
Infographic
Intelligent Automation
Fact sheet
Digitalisation Of Enterprise
Case study
Energy Sector
With A Clear Digitisation Strategy To An Optimised Customer Journey
Case study
Hich Tech Campus Eindhoven
Increase resilience, productivity and employee satisfaction with the smart hybrid workplace solution
UNLOCK POSSIBILITIES
Get in Touch