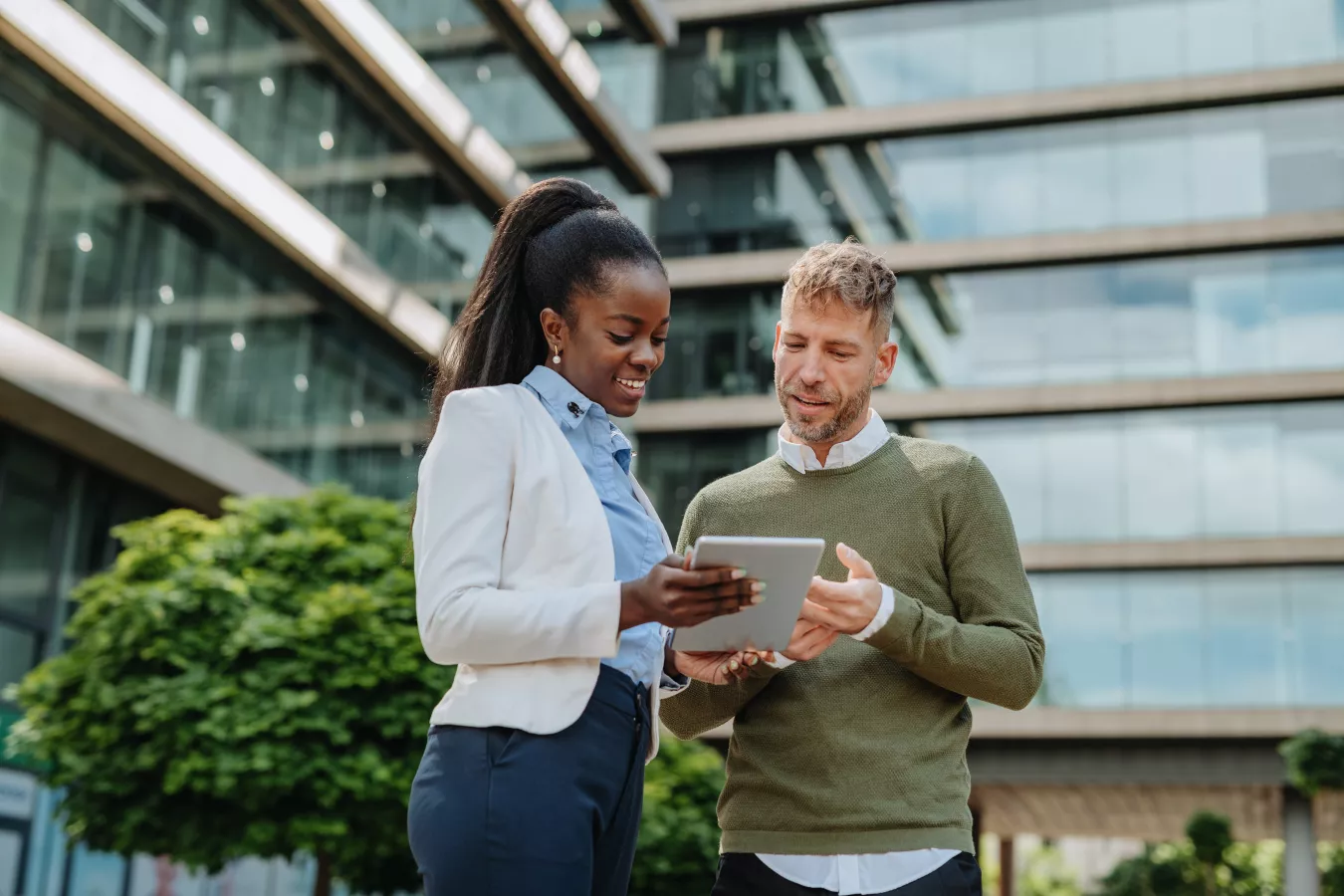 Environmental, social, and governance
Sustainability, appreciation of each and every employee, and respect for our environment is embedded in our values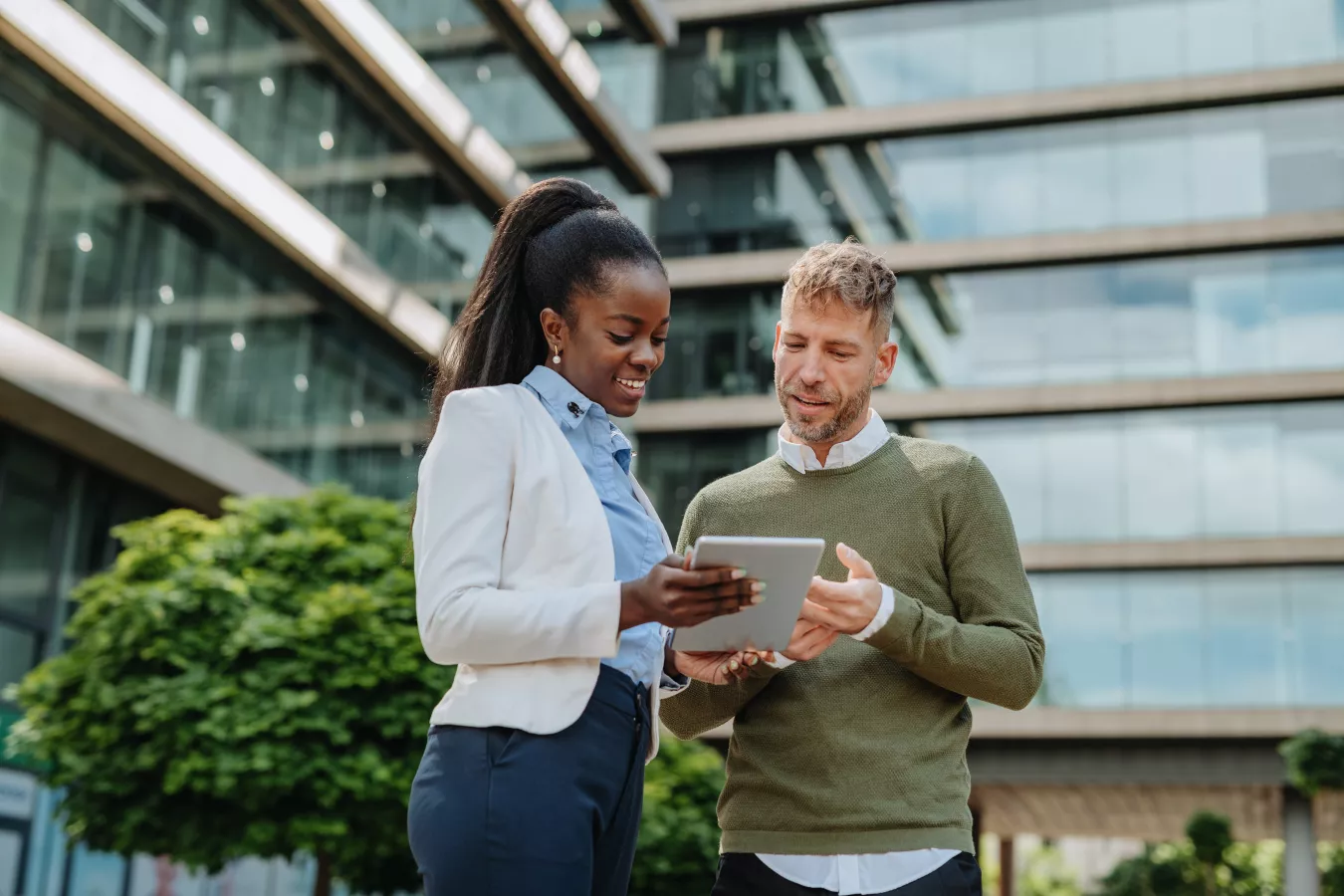 Our commitment to sustainability
SPS has demonstrated that digital transformation helps our clients become more efficient, reduces their carbon emissions, and implements flexible work patterns without compromising service or quality. This in turn has a direct and favorable impact on our clients, their employees, and the customers they serve.
We want to revolutionize digital transformation, improving our clients' operations by connecting their physical and digital worlds.
DOWNLOAD OUR SUSTAINABILITY REPORT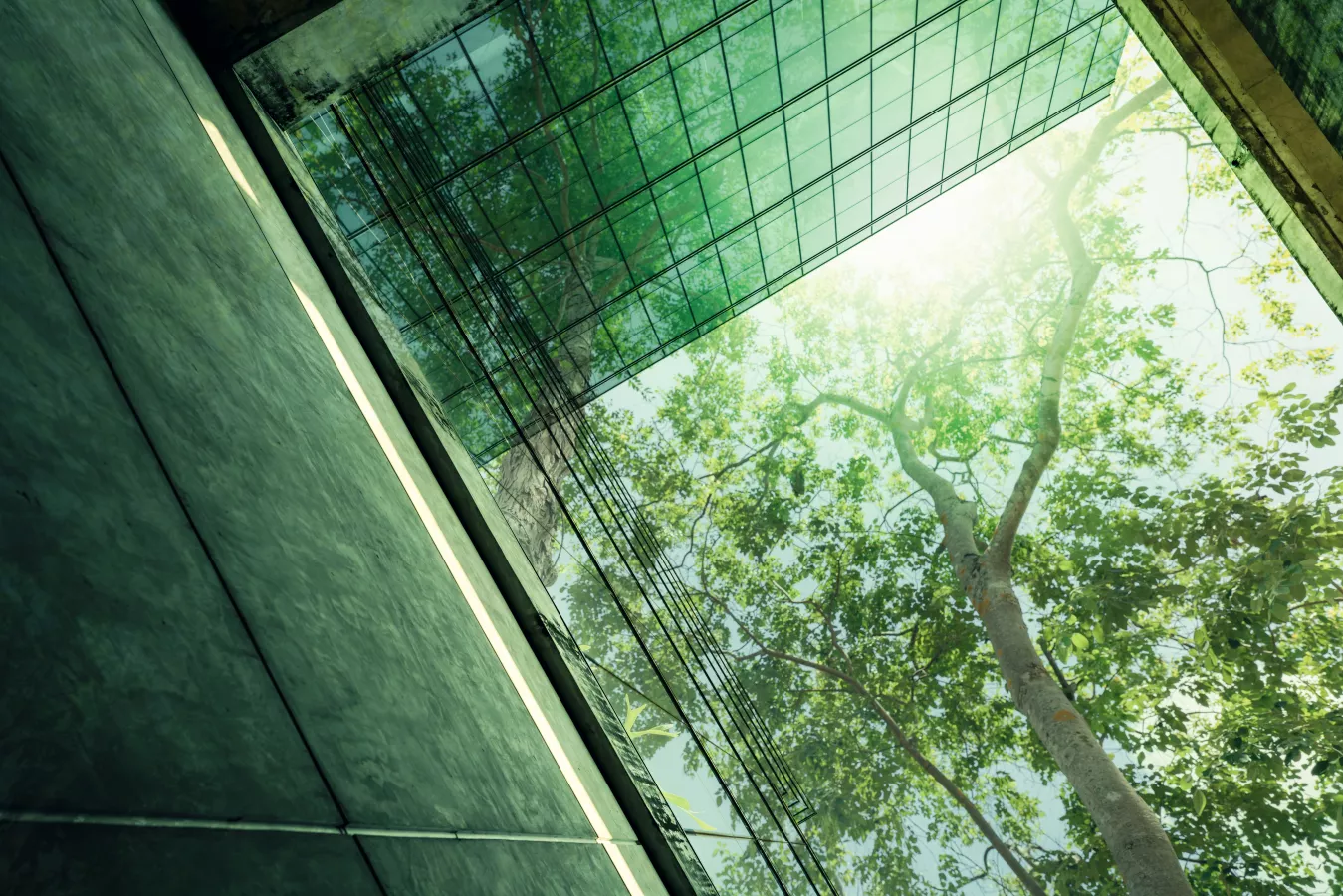 ESG SCORECARD​ | KPIS ON MOST MATERIAL TOPICS

Please accept privacy terms and conditions to watch third party content
OUR PURPOSE
For our enterprise clients in our focus markets in Switzerland, Germany, UK, and the US, and in the banking, insurance, and health industries, we are a game changer in digital transformation to improve operations for the better. We give businesses the solutions they need – to have more time exploring new potentials and focusing on their core business. As a global leader, our focus is on the key stakeholders of our clients, their customers as well as their employees.
By connecting the physical and digital worlds we provide them with an exceptional experience with faster turnaround times, better accuracy, and less complexity.
All this comes together and resonates in our company purpose:
Unlocking the power of possibility for businesses and the people they serveand serve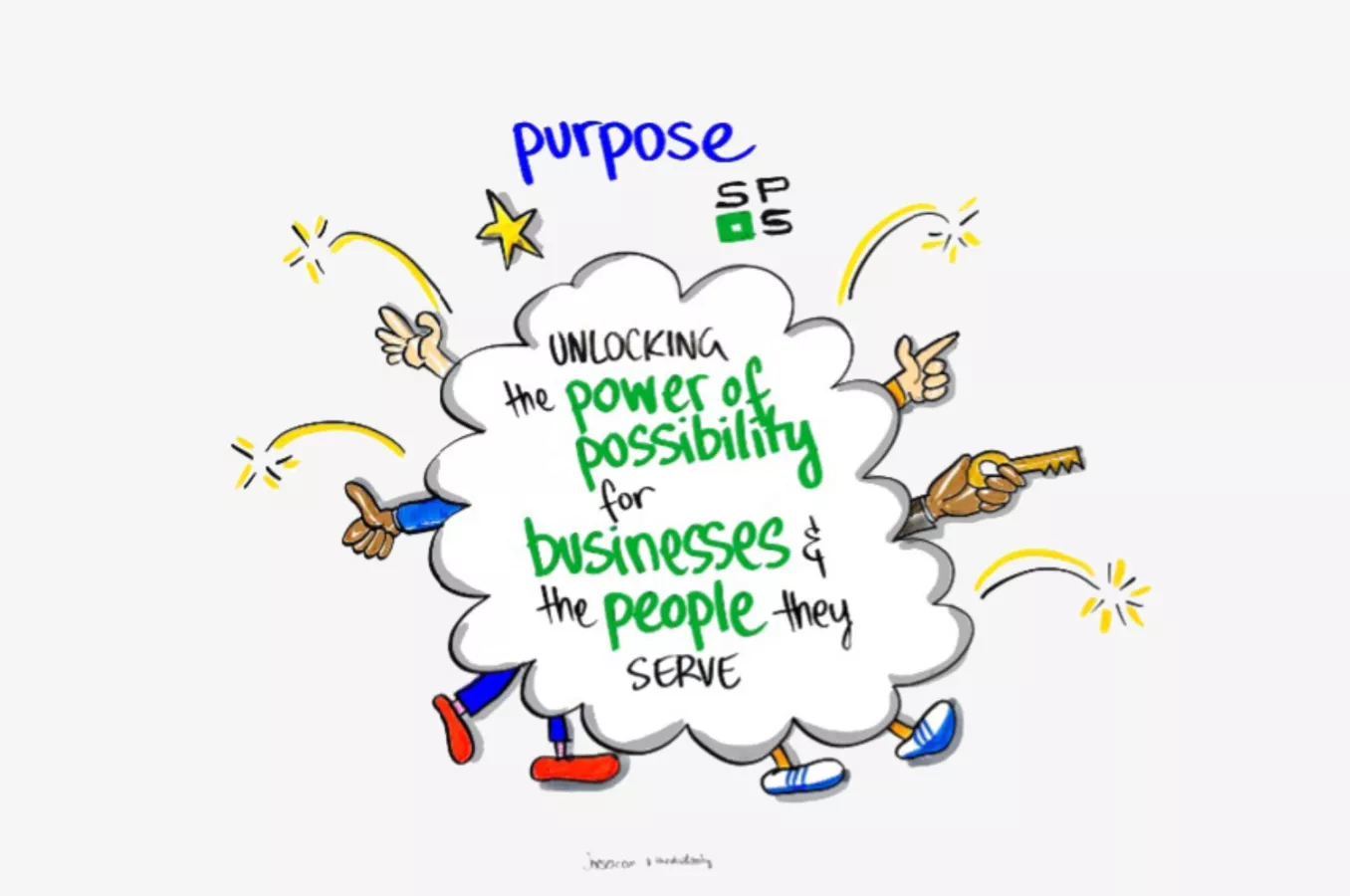 From ideas to facts: OUR 5 ESG PILLARS
1. EMPLOYEES
Our people are the key to our success Acting as a socially responsible employer is about providing a working environment that promotes individual performance within wider, shared team efforts. It means enabling a good balance between work and other important facets of life, such as rest and creativity.
It is also about making our workplace safe and welcoming for everyone. We are inclusive of people of all faiths, nationalities, and backgrounds, and we do not tolerate any form of discrimination. We stand for fair, attractive, and economically sustainable employment conditions
LEARN MORE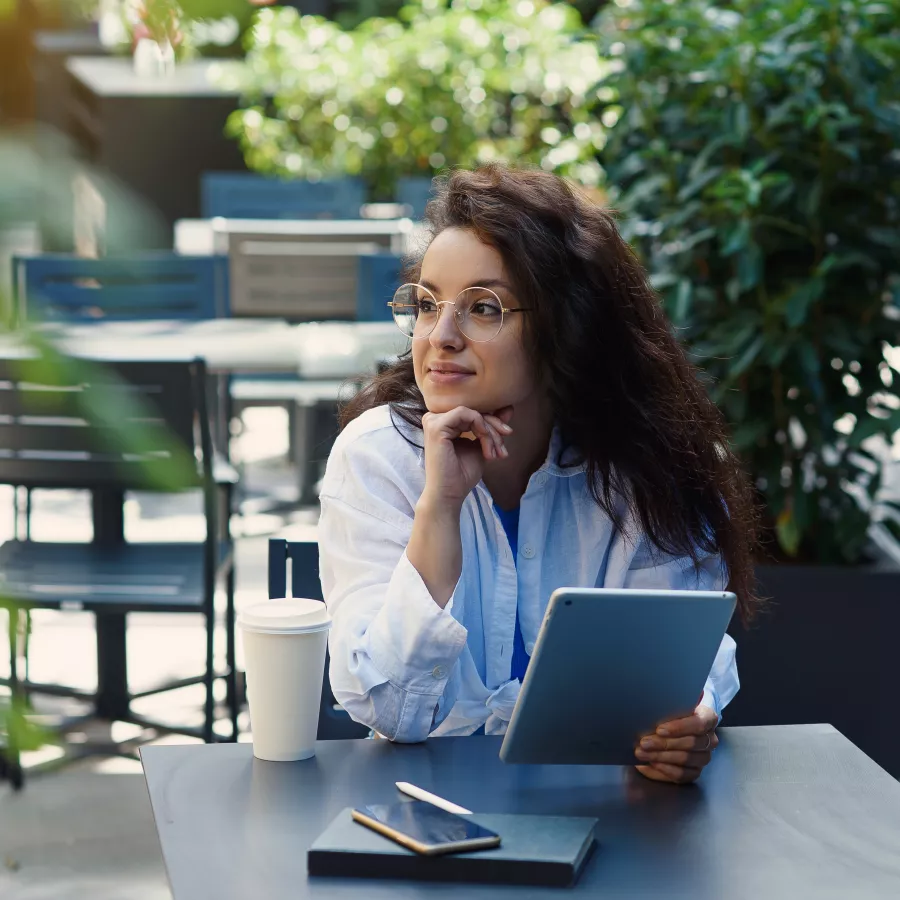 2. DIVERSITY & INCLUSION
We believe in equality of opportunity and SPS is an equal opportunity employer. SPS prohibits discrimination, harassment, and workplace bullying, and promotes respect for co-workers, business partners, and other stakeholders.
As a global organization with nearly 8,500 employees in more than 20 countries we foster a diverse culture, be it in terms of cultural background or age. On a global basis, SPS' employees are 49% female, 48% male and 3% other genders. Some 36% of our leadership roles are occupied by women. We also focus on the Leadership diversity, Equal opportunities, Unconscious bias and diversity networks.
LEARN MORE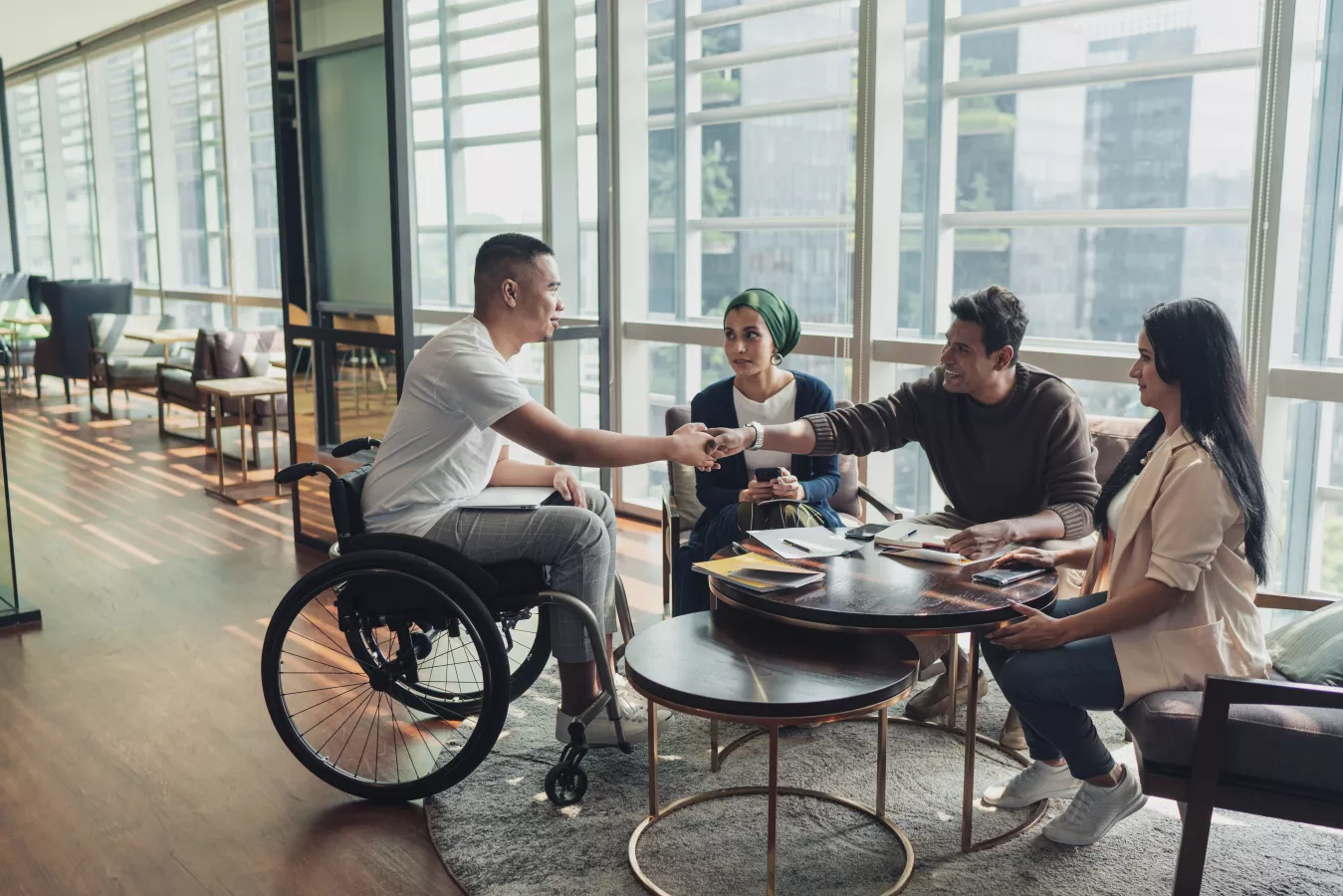 3. BUSINESS ETHICS
Integrity is at the core of our business operations, as it shapes our reputation, strength, and our clients' confidence in our activities. We firmly believe that acting with integrity is not only the right thing to do but also crucial for long-term success. To ensure the adherence to ethical standards, we have implemented global policies such as our comprehensive Code of Conduct, which applies to all employees.
We hold our partners and suppliers to the same ethical standards we follow and we do not engage in business with entities that fail to meet these standards or compromise ethical practices.
LEARN MORE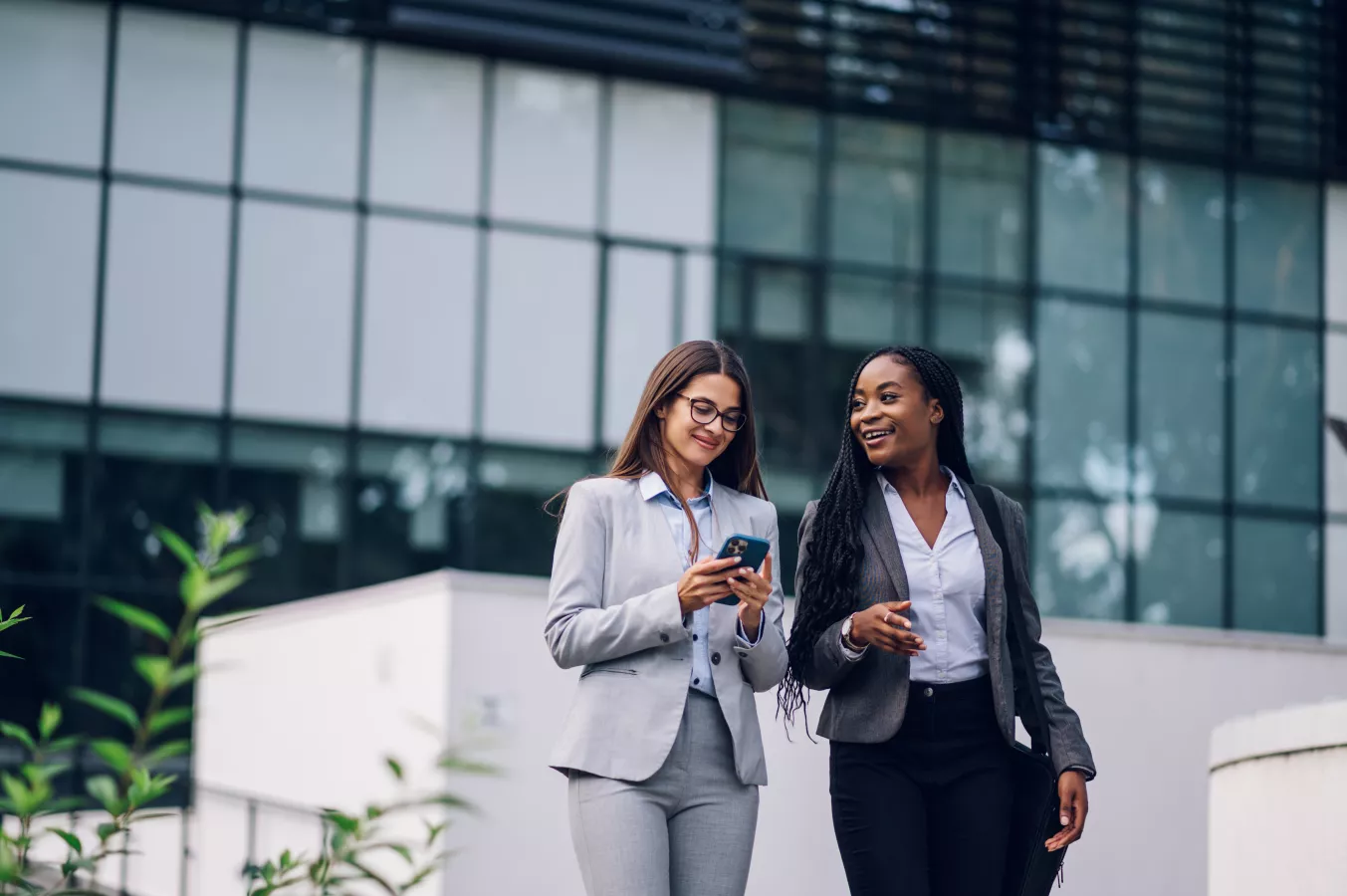 4. ENVIRONMENT
As a highly digitialized, service-based company we have a relatively lower CO2 footprint compared with many other types of businesses. Nonetheless, we are committed to reducing our own emissions and helping clients do the same. To measure our emissions comprehensively, SPS has partnered with Climate Partner. This collaboration allows us to examine our supply chain and implement CO2 reduction strategies.
Using the Greenhouse Gas Protocol, the world's leading carbon accounting standard, the Climate Partner tool guides our five-step approach to demonstrably reduce SPS' climate impact.
LEARN MORE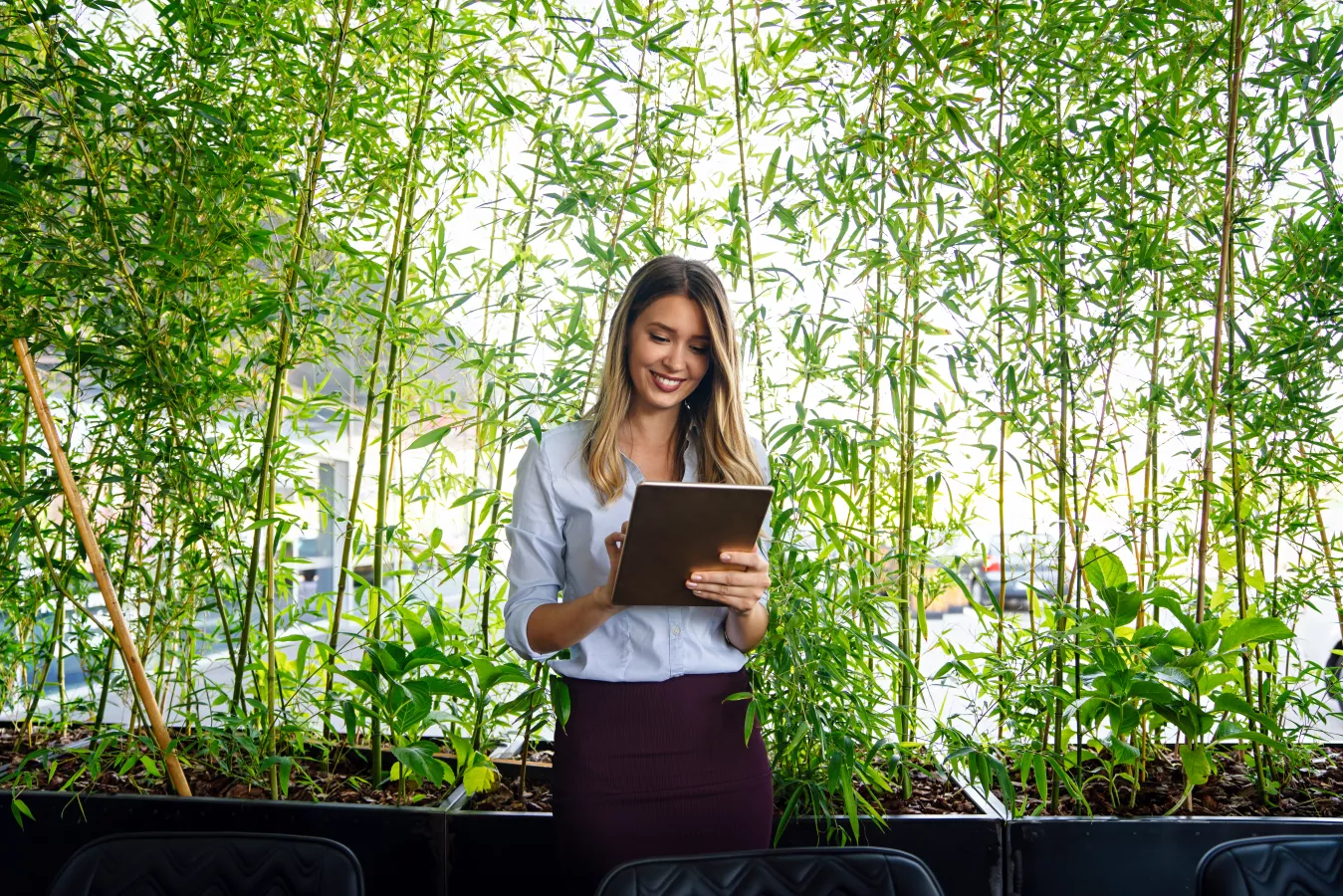 5. Privacy and Data Security
Our investment in cybersecurity helps us, and the organizations we serve, ensure we are compliant with all relevant regulations and that we are constantly and verifiably improving. The Cybersecurity Team advises not only our colleagues but also our customers on what are the best possible alternatives on how to protect our, and their, data. When we speak about personal identifiable information (PII), we make sure that all our activities in relation with data processing are compliant with the data protection requirements applicable.
We believe in creating a sense of safety alongside innovation, for our employees, our clients, and the wider communities we serve. We commit to being good guardians of our people, our data, and our planet.
LEARN MORE